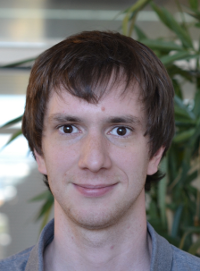 Publications
In proceedings
Synthesis Modulo Recursive Functions
Etienne Kneuss, Ivan Kuraj, Viktor Kuncak, and Philippe Suter, OOPSLA 2013, to appear
Executing Specifications with Synthesis and Constraint Solving
Viktor Kuncak, Etienne Kneuss, and Philippe Suter, RV 2013, to appear
Effect Analysis for Programs with Callbacks
Etienne Kneuss, Viktor Kuncak, and Philippe Suter, VSTTE 2013, to appear
An Overview of the Leon Verification System
Régis Blanc, Etienne Kneuss, Viktor Kuncak, and Philippe Suter, Scala 2013


Reductions for Synthesis Procedures
Swen Jacobs, Viktor Kuncak, and Philippe Suter, VMCAI 2013


Constraints as Control
Ali Sinan Köksal, Viktor Kuncak, and Philippe Suter, POPL 2012


Satisfiability Modulo Recursive Programs
Philippe Suter, Ali Sinan Köksal, and Viktor Kuncak, SAS 2011


Scala to the Power of Z3: Integrating SMT and Programming (System Description)
Ali Sinan Köksal, Viktor Kuncak, and Philippe Suter, CADE 2011


Sets with Cardinality Constraints in Satisfiability Modulo Theories
Philippe Suter, Robin Steiger, and Viktor Kuncak, VMCAI 2011


Phantm: PHP Analyzer for Type Mismatch (Research Demonstration)
Etienne Kneuss, Philippe Suter, and Viktor Kuncak, FSE 2010


Runtime Instrumentation for Precise Flow-Sensitive Type Analysis
Etienne Kneuss, Philippe Suter, and Viktor Kuncak, RV 2010


Ordered Sets in the Calculus of Data Structures
Viktor Kuncak, Ruzica Piskac, and Philippe Suter, CSL 2010


Comfusy: A Tool for Complete Functional Synthesis (Tool Presentation)
Viktor Kuncak, Mikaël Mayer, Ruzica Piskac, and Philippe Suter, CAV 2010


Complete Functional Synthesis
Viktor Kuncak, Mikaël Mayer, Ruzica Piskac, and Philippe Suter, PLDI 2010


Decision Procedures for Algebraic Data Types with Abstractions
Philippe Suter, Mirco Dotta, and Viktor Kuncak, POPL 2010


Building a Calculus of Data Structures
Viktor Kuncak, Ruzica Piskac, Philippe Suter, and Thomas Wies, VMCAI 2010


Journal articles
Functional Synthesis for Linear Arithmetic and Sets
Viktor Kuncak, Mikaël Mayer, Ruzica Piskac, and Philippe Suter, to appear in STTT
Software Synthesis Procedures
Viktor Kuncak, Mikaël Mayer, Ruzica Piskac, and Philippe Suter, CACM, February 2012


Projects
Research
Synthesis and implicit programming using formula-like specifications. See the Comfusy page, the Kaplan page, and the PLDI 2010 and POPL 2012 papers above.
Verification of functional programs. See the LeonOnline demo, and our POPL 2010 and SAS 2011 papers above.
Nenofar, a non-clausal SMT solver for the theory of uninterpreted function symbols. In collaboration with Vijay Ganesh.
Tools and More
---