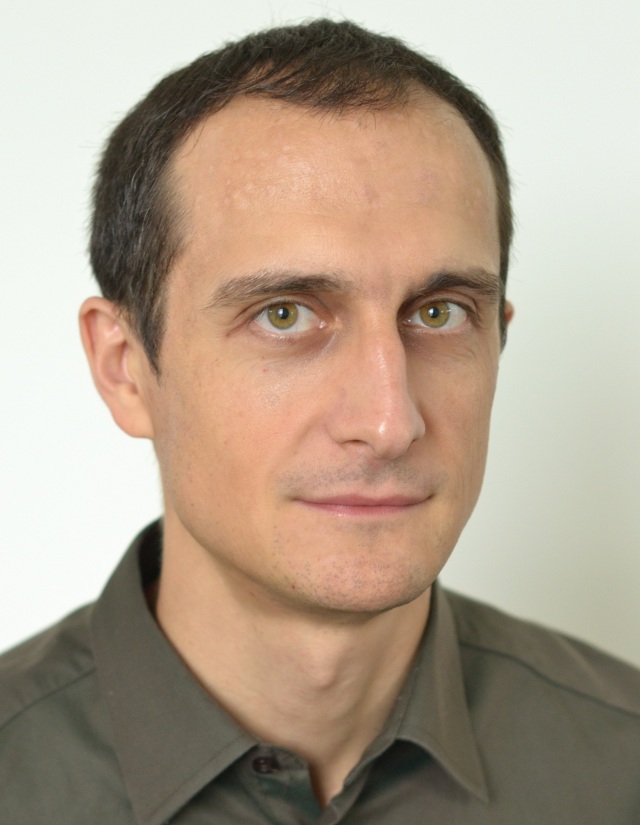 Viktor Kunčak
PhD MIT, 2007 (bio)
Associate Prof, EPFL
Group: LARA
CV
Publications
Past PhD Students

Barbara
(Link to the standard EPFL page is here.)
Viktor Kunčak leads the research of LARA (Lab for Automated Reasoning and Analysis).
As part of IC School of EPFL (check our doctoral program) we conduct research in programming languages and formal methods (verification, synthesis).
Press: ZDNet article
Some lecture videos (see also playlist on youtube):
I was a co-organizer and a co-chair for Machine Learning for Programming (Day 1, Day 2), a program co-chair for CAV 2017 and SYNT 2015, a co-chair and local organizer for FMCAD 2014, and co-chair for VMCAI 2012.
PUBLICATION LIST (DBLP, Google Scholar, ACM)
---
email: viktor.kuncak@epfl.ch
secretary: +41 21 693 4943
direct phone: +41 21 693 5281
(please email first)
fax: +41 21 69 36660

mailing address:
Viktor Kuncak,
EPFL IC LARA INR318,
Station 14,
CH-1015 Lausanne,
Switzerland
Directions

GitHub: vkuncak
ORCID: https://orcid.org/0000-0001-7044-9522



Please note that any social media accounts that claim to be mine may be fake. Do not assume I am behind any of them. sumsare no tset a sa tes ton era smus.